VIRTUAL
PHOTOBOOTH
Creative digital photo animation
CAPTURE THE MOMENT AND CREATE A BOND WITH THE VIRTUAL PHOTOBOOTH
Turn your next corporate event or marketing campaign into an emotional experience. The VIRTUAL PHOTOBOOTH maximizes the engagement of your participants online. It offers them the memory of an unforgettable moment, thanks to a personalised, fun and creative experience.
Whether your event is in-person, online or hybrid, the VIRTUAL PHOTOBOOTH is accessible wherever and whenever you want.
A USER-FRIENDLY AND INTUITIVE DIGITAL EXPERIENCE
Easy to use thanks to an ergonomic graphical interface, the VIRTUAL PHOTOBOOTH offers a fluid and engaging experience. It works on all media (mobile, desktop, tablet), without downloading.
1. Take a selfie or
upload your photo
Take a selfie or upload your image with our Virtual Photobooth. Simply scan the QR code dedicated to your event or click on the html link provided.
2. Personalise
your photo
Let your creativity run wild. Personalise your selfie with different backgrounds, frames and stickers.
3. Download or share
your selfie
Download your selfie to your device or share it on social networks.
AN IMMERSIVE, FUN & CREATIVE PHOTO ANIMATION
The VIRTUAL PHOTOBOOTH developed by A-BLOK allows you to challenge your audience's creativity with numerous customisation options.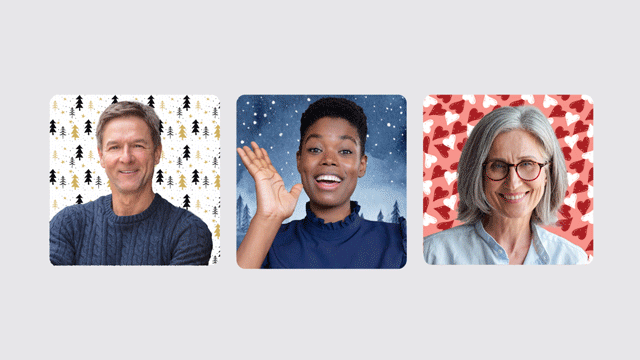 Backgrounds
A library of backgrounds offers the possibility to change the scenery in the blink of an eye.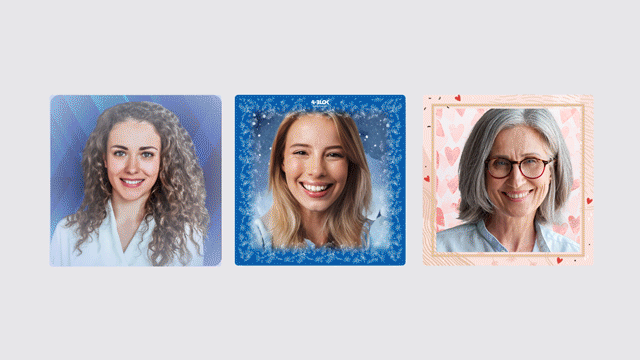 Overlays
A selection of overlays allows you to customize each photo for an immersive visual experience.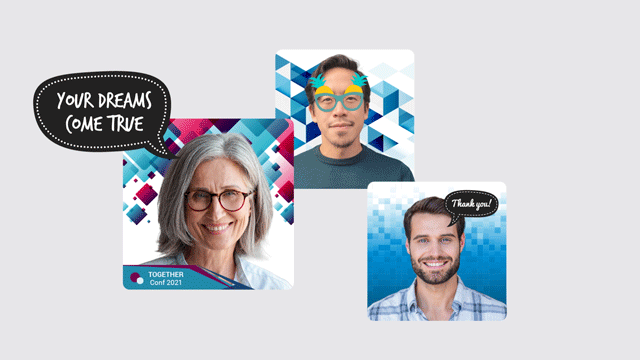 Stickers
A wide range of stickers enrich the experience for more fun and creativity.