A DIGITAL EXPERIENCE THAT BRINGS PEOPLE TOGETHER AT EVERY STAGE OF YOUR EVENT
With the WE ARE LOGO™ digital photo mosaic animation, you can forge a lasting bond with your participants before, during and after your events – whether face-to-face, hybrid or virtual.
GET YOUR AUDIENCE INVOLVED WITH OUR VIRTUAL PHOTOBOOTH
Each participant takes a selfie with our VIRTUAL PHOTOBOOTH by scanning a QR code or clicking on a URL link on his computer. The photos are instantly displayed on their smartphones in the Virtual Slideshow and WE ARE LOGO™ photo mosaic animation. We can also take pictures of your audience using photographers or photobooths.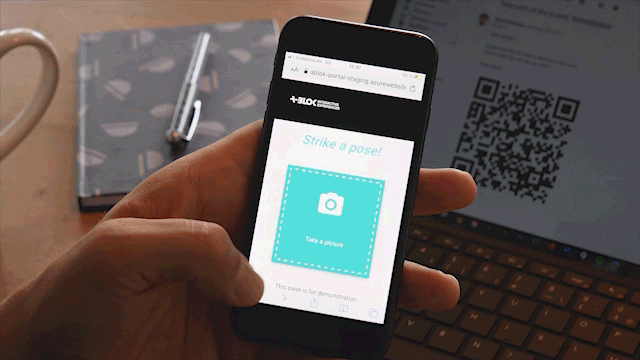 SHINE A SPOTLIGHT ON YOUR PARTICIPANTS WITH OUR DIGITAL PHOTO MOSAIC
Whether in real or delayed time, on site or remotely, WE ARE LOGO™ reveals your logo in the form of a photo mosaic. The perfect way to bring your participants together and forge a lasting bond with your brand. With the Random Draw feature, you can single out a participant by showing their pic in full size on the screen.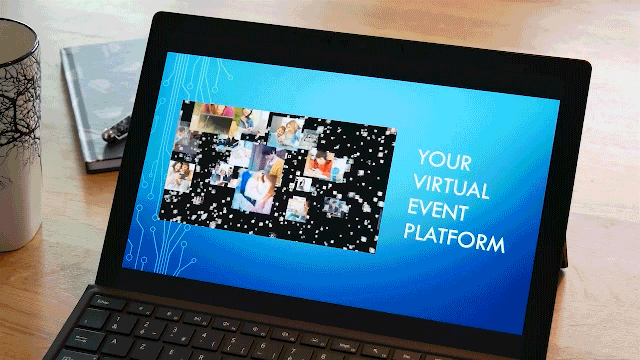 RELIVE AN UNFORGETTABLE MOMENT
If you want to preserve the memories of your event forever, WE ARE LOGO™ is also available in print, web or video versions.
Print file: We provide your photo mosaic in a file that you can use to create posters, greeting cards, murals, stickers, etc.
Virtual mosaic: By integrating our interactive photo mosaic on your website, your participants can relive your event by viewing the photos and reading the shared comments.
Video mosaic: We provide you with a video that lets you relive the experience of creating your logo from participant pics.